Luxurious Remodeling Is Our Passion, And It's What We Do Best
We'll Help Make Your Home Remodeling Dream A Reality
Your Naperville Home Remodeling Contractors
The Best Remodelers Serving Naperville IL & Surrounding Areas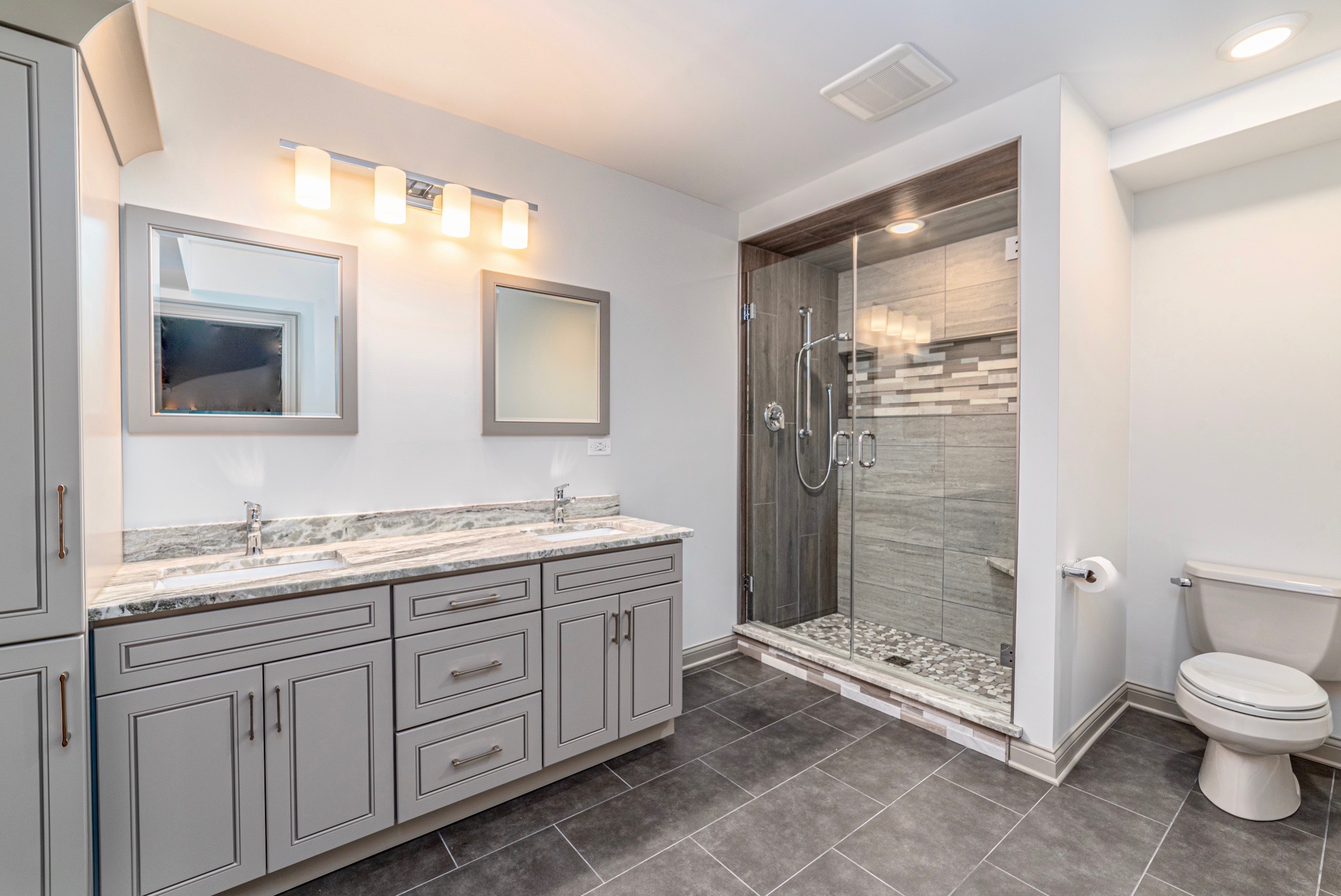 Showcase Decorators, Inc. is a full-service remodeling contractor and custom home builder based out of Wheaton, Illinois. Our clients are mainly in Chicago's western suburbs, including Naperville, Aurora, Boilingbrook, and beyond.
Our Home Improvement services include, but are not limited to:
Why Choose Showcase Decorators For Your Next Naperville Area Remodeling Project?
We work with you every step of the way on your remodeling or constrution project, from concept to design to build-out.
Using a team of highly trained professionals, we strive to always meet your project budget and deadlines. When issues arise during the project, we keep the communication lines open and work to make every detail right without sacrificing the design.
We invite you to use our website to find out more about the types of jobs we do and how we do them. You can also view our Gallery to get ideas for home improvement projects or view our Testimonials to see what our customers have to say about us.
Find out why Showcase Decorators, Inc. is the preferred remodeling company in the greater Naperville, IL area. If you have a remodel project that you want to discuss, call (630) 597-1471 now or fill out our online request form to get started today!
Naperville IL Home Remodeling & More
Full-Service Decorating, Design, and Remodeling in Naperville, IL & Beyond
Here's what our clients say:
Larry and his team remodeled our entire kitchen (down to the studs) and did the flooring on our entire first floor (both refinishing existing and installing new hardwood where we used to have carpet) after we had a major water damage claim. First of all, my insurance company was pushing back on everything and just wanted me to accept a small reimbursement and move forward with a Frankenstein kitchen. Larry was a HUGE help when it came to advocating for what my policy entitled me to (I can't help but notice that the only bad review on this page is someone who assumed his inquiries about insurance were a "scam" - but for me, it felt like I was being advocated for, which is something no other contractor I spoke to was willing to do). As for the work, it was timely, precise, and turned out beautifully!! We had insurance delays and COVID delays, but the communication was always clear and concise and the work was back on as soon as possible. My wife and I had some wild ideas and in some cases they were executed to perfection, in other cases we were redirected to something more realistic or Larry suggested a tweak to make it better. Larry and his team know what they are doing. Its only fair to note that Larry is very direct and shares his opinions freely, but that is something I appreciated (no nonsense). I wanted expertise, advice and execution, and that is what I got. If you have an idea that you feel strongly about, he will work with you to make it happen. In end very happy with our new kitchen and floors!!
The team did an excellent job finishing our basement! The work was professional and polished and was the best price from all competitor quotes. We will definitely use Showcase Decorators for our next remodel project.
Larry and his crew did a fantastic job in building our synthetic wood deck. The construction is impeccable and we are thrilled with the results. They also made improvements in our basement by replacing carpet with tile and added a beautiful wet bar as well. We highly recommend them for any home improvement needs.
Showcase does amazing work! Strong recommendation
Consultative, realistic with expectations, fair pricing, on-time, communicative, quality labor and materials used, creative with solutions and ideas. We had a large project which scaled across all 8+ rooms of our home. Larry was insanely detailed oriented, creative and consultive during just our initial request for a quote. He spent more than an hour walking through every inch of our home to explore all options and ideas. The experience working with him and his team was consistent. Throughout the project, whenever an unexpected problem occurred, he and his team were fantastic, transparent, and timely with their work. What I appreciated most was the communication. During the first 3 days of the project, I received a phone call update, pictures, and more to keep me up to date on the progress. This continued throughout the project (roughly 45-days). Secondly, my wife and I are not the most creative folks! Larry and his team were wonderful to work with because they were very creative, had many ideas, and were able to help us envision what we could do with the space/s and remodeling. We'll never use a different contractor as long as they're in business.
I highly recommed Showcase Decorators for any of your home remodeling needs. The owner, Larry helped me bring my dream kitchen to reality. His design of my requirements were spot on and the end result far surpassed my expectations. The kitchen is my new favorite room. If you are in search of innovative design and superior quality, look no further. My next project will be the master bathroom. Showcase will be my first and only call.
Did a great job with our bathroom remodel, and had small issue 2 years later and Larry wAs back to address it no problem. I would definitely recommend them!
Larry - I'm very pleased with your professionalism and wealth of knowledge. Thanks for taking the time to understand the home remodeling project. Really looking forward to working with you. Thanks, Malik
Call Us Now To Discuss Your Next Remodeling Project